Technology Transfer

Technology Transfer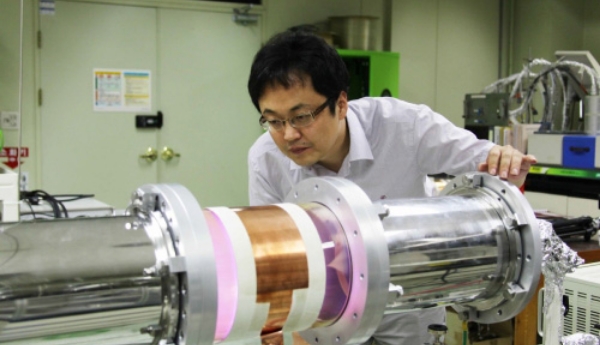 What is Technology transfer?
It refers to the handover of technologies that are intellectual properties. like patents, utility models, designs, semiconductor photography-intensive capital goods and software, which are registered in accordance with relevant laws such as the Patent Act, and other technologies like designs and technical information from the owners thereof (including those authorized to dispose of the technologies ) to others through transfer or licensing agreement.
-Technology Transfer Promotion Act
With the aim of ensuring that government R&D projects contribute to the national economy, KIMM is making its best efforts to transfer its research outcomes to industries, with enterprises commercializing the outcomes.
Type of Technology Transfer
Exclusive license The right to exclusive use of the patent and invention within the specified scope
Sole non-exclusive license A non-exclusive license based on the 'exclusive special agreement' that stipulates the use of the permitted license within the scope of the license or does not allow the license for a third party
Non-exclusive license The right to use the patent and invention within the permitted scope
Patent assignment agreement The owner of the patent right is amended.
Search for target technologies. You can search for the technologies, and the outcomes of KIMM'S R&D efforts, which can be transferred to industries.

Get counsel. If you contact the department in charge of technology transfer at KIMM (+82-42-868-7782), you will get advice on the conditions for technology transfer, and consult with the researcher in charge about the details of the technology.

Evaluate the technology and negotiate license agreement. KIMM assesses the technical value of the technology, and review the production and marketing capabilities, financial status and man power of the company desiring the technology transfer, and determine the conditions of technology transfer (type of technology transfer and engineering fees).