Guided Tours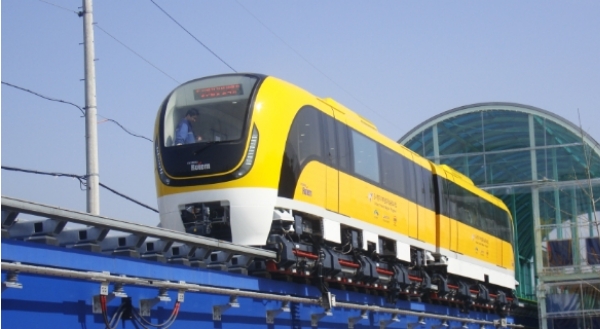 Fly with EcoBee!
Your visit will culminate on the exciting ride on EcoBee, the magnetically levitated train developed by KIMM.
What is EcoBee?
Guided tour
The official KIMM tour starts at 10:00 am and 3:00 pm every Thursday. Each tour can accommodate up to 30 people aged 10 and older. In order to register for a weekly guided tour, call +82-42-868-7269 or write an email to dsch@kimm.re.kr to discuss the possible schedules.

The tour is around 60-minute long, and free of charge. It starts at the Main Building, and then depending on the program, we will either 1) have the tour of our WISE FARM facility (urban smart farm), or 2) assemble your own fidget spinner using our assembly kit.
* Since the Korean government raising the COVID-19 alert level to the highest (Level 4) in Feb. 23, 2020,
all tour programs will be temporarily suspended until further notice considering the Coronavirus situation.
Special Tours by Appointment
Special tours are offered to delegations visiting KIMM for research cooperation.
Please contact the head of ER dept, Ms. Ji Hyeon Seo (san@kimm.re.kr, +82-42-868-7329) to schedule a visit.