Coal Combustion System Including Pulverizer
| | |
| --- | --- |
| Division | Eco-Friendly Energy Conversion Research Division > Department of Sustainable Environment Research |
| Name | Dr. Sangin Keel |
| Department | Department of Environmental Machinery |
| Tel | +82 - 42 - 868 - 7336 |
| E-mail | sikeel@kimm.re.kr |
| Attachment | Download 107_Coal_Combustion_System_Including_Pulverizer.pdf (1.0 KB) |
Coal fire prevention-related combustion system for supplying pulverized coal at the coal-fired power plants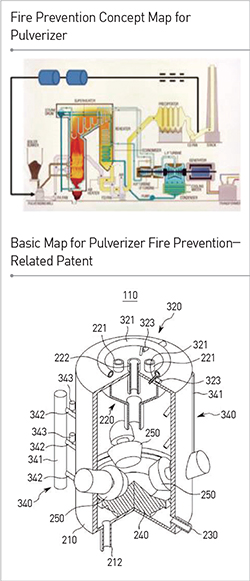 Client / Market
Power plants and energy facilities using pulverized coal and biomass as energy source
Necessity of this Technology
The risk of fire if very high when pulverizing low rank coal or biomass.
There is no fundamental method to prevent or control fire, and once the fire breaks out, steam or carbon dioxide is sprayed to the pulverizer to extinguish the fire.
Due to the fire, a part of or entire power plant needs to shut down for a long time, and economic loss following the shutdown is very big.
Technical Differentiation
Secures safety of the operator from the pulverizer fire
Controls economic loss from dust coal supply failure and power generation facility shutdown and extends the operation time
Uses various coal types including low rank coal and biomass as fuel for generation
Reduces the supplementary installation cost and operation cost for pulverizer fire suppression
Specifies the locations in the pulverizer with higher change of fire outbreak, and focuses on controlling such areas using combustion gas with inactive properties
Only some areas are subject to ignition in the pulverizer, and to control fire outbreak, the oxygen level in such areas is continuously controlled to prevent ignition in advance and maintain stable pulverizer operation.
Excellence of Technology
From the basic experiment result using a model pulverizer, by controlling the temperature change in the pulverizer following the concentration level of inert gas, fire outbreak is prevented beforehand as specified potential fire outbreak areas are controlled intensively.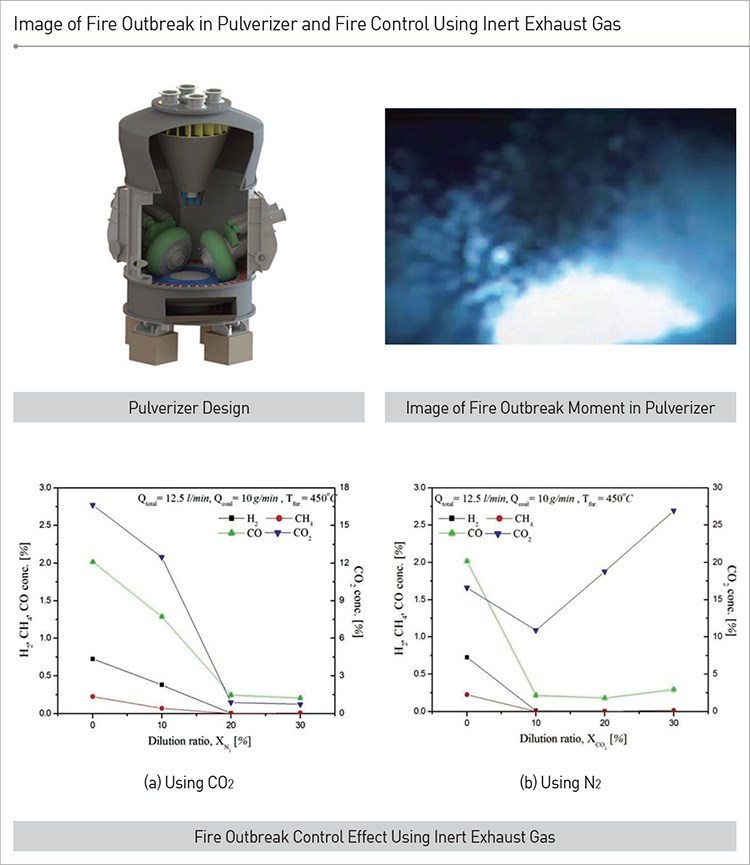 Current Intellectual Property Right Status
PATENT
Pulverizer and Coal Burning System Having the Same (KR1355691)
Pulverizer and Coal Burning System for Fire Prevention (KR1281062)