Micro Bubble Generation Technology and Its Devices
| | |
| --- | --- |
| Division | Eco-Friendly Energy Conversion Research Division > Department of Sustainable Environment Research |
| Name | Dr. Wonseok Hong, Dr. Taijin Min |
| Department | Department of Environmental Machinery |
| Tel | +82 - 42 - 868 - 7354 |
| E-mail | wshong@kimm.re.kr, tmin@kimm.re.kr |
| Attachment | Download 111_Micro_Bubble_Generation_Technology_and_Its_Devices.pdf (0.3 KB) |
Micro bubble generator using pressurized dissolution and vortex method and an ozone micro bubble generation system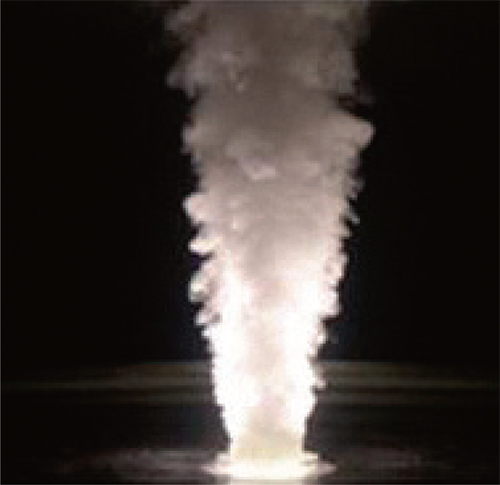 Client / Market
Water resources area to improve water quality (lake, reservoir, etc.)/Water treatment area including sewage and wastewater treatment/Disinfection and sterilization devices (connected to the ozone system or culture solution for plant factories, etc.)/Cleaning area for IT, industrial, and medical appliance sector
Necessity of this Technology
Micro bubble generation technology requires high concentration and size consistency with relatively low-pressure operational conditions.
Traditional micro bubble generation technologies are insufficient of bubble concentration and operational condition. It is also recognized as inefficient devices due to excessive energy consumption.
The quantification is insufficient due to the absence of micro bubble measurement method and equipment. It has not been developed for large capacity of micro bubble generation and it makes hard to apply various fields.
Various studies and researches of micro bubble generation are being conducted in the world and commercialized mainly in Japan in the aquaculture sector (seawater application), it is still needed to appropriate micro bubble generation technology for adopting various fields and sectors.
Technical Differentiation
Secured the optimal micro bubble generation system technology/developed various types of micro bubble generation technology and apparatus
Optimal micro bubble generation system can be applied for each subject./Develop micro bubble systems for 1, 2, 5, 20 hp and a prototype is complete.
Accurate bubble size, size distribution, and bubble concentration is provided using a micro bubble measurement system./Economic feasibility is secured by applying a low-pressure operational condition of micro bubble generating technology.
Low-pressure operation, high gas-to-liquid ratio and high concentration micro bubble generation technology is realized./It can be generated stable and continuous micro bubbles with low pressure operational conditions by optimizing solubility as well as gas to liquid mixing.
Low-cost, high-efficiency, energy-saving micro bubble generation system below 4 kgf/cm² pressure condition is realized./Realized the technology for generating over 100,000 ea/ml high concentration micro bubble./Micro bubble generating factor is quantified using accurate size measurement./Realized the technology to generate micro bubbles in different sizes for different application and the technology to operate various conditions with high gas to liquid ratio.
Excellence of Technology
Differentiated technology of micro bubble generation system of the research team is as below: High concentration solution by high efficiency gas-liquid mixing device or separator is supplied to the nozzle.
High concentration of micro bubbles is generated using pressurized dissolution and vortex type nozzles.
By presenting papers at related societies, the excellence of the technology was proven./The technology was promoted over 5 times in local newspapers./The principal researcher has over 10 years of research experience in the field.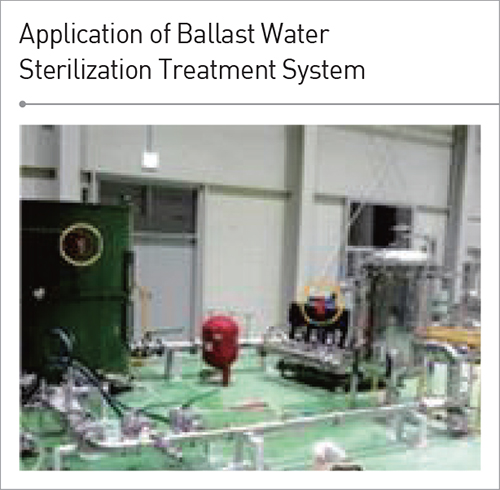 Current Intellectual Property Right Status
PATENT
Device for Generating Bubble Using Dissolution Tank Capable of Controlling Water Level (KR1284267)
Device for Generating Micro and/or Nano Bubble Based on Circulation Unit with High Solubility of Water (KR1284266)
Device for Generating Micro Bubble Based on Circulation Unit (CN201180018438.7, JP2013-504845, US13/637730, IDW-00201204174)
Apparatus for Cleaning Sterilization and Method Thereof (KR1225492)
Mobile Type River Remediation Treating System Using Micro Bubbles (KR1136390)
Membrane Filter System Having Function for Preventing Fouling (KR1270647)
Cross-flow Filtration System Using Micro or Nano-sized Bubble (KR1157477)
A pparatus for Treating Hybrid Non-biodegradable Wastewater Based on the Circulation of Ozone Water Comprising Ozone Bubbles (KR1144704)
D evice for Generating Micro Bubble and Pipe Using the Same (KR1178781)/A Device for Generating Micro Bubble (KR1178782)
B allast Water Treatment Apparatus Based on Plasma Discharging Using Micro Bubble (KR1191146)
Ballast Water Treatment Apparatus Based on Electrolysis Using Micro Bubble (KR1191147)
Ballast Water Treatment Apparatus Discharging Using Micro Bubble (KR1225491)
Apparatus for Cleaning Sterilization Using Micro Bubble Generator (KR1238349)
Apparatus for Generating Micro Bubble Using Flexible Ball (KR1176463)
Micro and/or Nano Bubble Generating Device of Rotary Type (KR1340961)
Device for Generating Micro and/or Nano Bubble Using Blade (KR1340962)